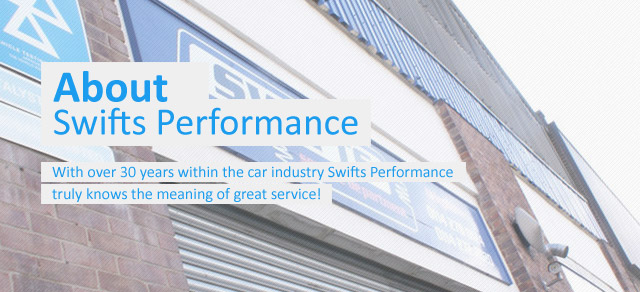 Superb customer service and an attention to detail which is second to none makes Swifts Performance one of the best garages in Sheffield
Quality and good customer service has been the key to success for both David Underwood and Swift Autocare over the years.

For many years both operated within a few hundred yards of each other. Through hard work and a decade of determination, David built up a thriving quality car business which included much sought after high performance models as well as auto servicing and repair, while Swift's earned a reputation for excellence in body shop and vehicle maintenance.

In September 2002 the two merged with David taking over Swifts. Joining forces has helped the two businesses maintain their reputation at the forefront of motoring.

It was decided to run the major part of the business from the Fitzwilliam Street site, where Swifts has been based for 30 years. The premises were given a complete revamp with a transformation that reflects the professionalism of the entire business.